July has historically always been a very busy month in the Mold household with birthdays and anniversaries to celebrate, the end of the academic year for our son and the beginning of the long summer holiday break. Not forgetting, of course, the commencement of harvest on the farm.
This year the month of July has represented something completely different for us pushing thoughts of celebrations and holidays to the peripheral and making our luxury glamping offering the main focus.

At the beginning of the year our plan was to be ready to welcome guests from Easter week-end but, of course, the global pandemic had other ideas.

Therefore the spring months were spent productively, finessing the luxury safari tents, managing the landscaping and giving us the opportunity to road test the tents highlighting the odd niggle that we were able to address.
It gave us time to research the new cleaning protocol that needed to be adopted and to think through the best way to take bookings moving forwards.
But, what we really couldn't wait for was the bonafide guests who would give us the feedback we needed to re-assure us that what we had created is what holiday makers are looking for from a luxury glamping experience.

Eventually July 4th was announced as D day, the day we could officially welcome guests.
I hardly slept in the days running up to the arrival of our first guests and during their three day stay with us I was on the edge of my seat, hoping that everything was ok for them. I even took responsibility for the high winds and cool temperatures that thwarted that particular week-end – although of course there was nothing I could do about the weather!
So when their day of departure came and we bade them farewell having received a truly lovely testimonial from them I released the breath I had been holding all week-end and slept like a log that night.
Of course, a few days later we were expecting our next guests, a different demographic who would most likely have different needs and expectations and so my nerves went in to over drive once more.

By the end of July we will have welcomed six families to Meadow Field, with a further eight expected through-out August. We have had some truly wonderful feedback from our guests so far but I know that for every new family who have chosen to spend time here, I will carry that huge feeling of responsibility to ensure their holiday with us is all that they hoped it would be, if not more.

Our goal is to make the glamping experience at Meadow Field a memorable one – for all the right reasons! Whether its the farm location with the glorious vista from the safari tents or the luxurious accommodation with their sumptuous beds and private bathroom and kitchen facilities. Or just the ability to be able to access the great outdoors from your own front deck. Making memories around the fire pit whilst toasting marshmallows and star gazing or playing games and telling stories round the log burning stove.

For me, the best testimonial is when the guest has not needed to contact me during their stay. This tells me that they have had everything they needed whilst with us. Perfect.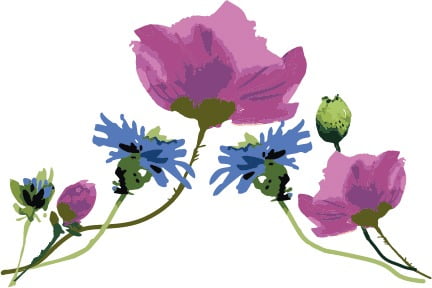 By the way, in case your were worried, our birthdays haven't really been forgotten, the cake is in the oven as I type……..
…..there must always be time for cake! (just don't count the candles ;-))
Our lovely reviews:
Woodhill
July 4th to 6th 2020

"Jules and family have made it a perfect stay. Everything is perfect. We had Sunday roast with our 3 dogs which is 5 mins away. Whoever is next will have a fab time. Thank you Thank you. The McCrystals"
 

Woodhill
July 10th to 13th 2020

"Went camping many times but this was the best experience ever. Great hospitably and lovely atmosphere. During our 3 day stay we went cycling, GoApe and Malt Kiln Farm shop. Unforgettable experience. Jules and David thank you very much. We hope to be back again"
 

Tuckey's
July 10th to 17th 2020

"Absolutely lovely stay. Every little detail has been thought of and executed perfectly. Very comfortable stay. The little ones loved it. Jules and family were lovely hosts. The boys especially loved the tractor Jules bought them for their stay. Thank you for such a lovely stay. Garrod Family."
Woodhill
July 20th to 24th
"Fantastic stay. Came to celebrate my husband's 60th as a surprise present. Jules went above and beyond to make his birthday memorable. Thank you so much. Absolutely loved it here. Everything you could want. Idyllic."
If you would like to experience our luxury glamping offering then visit our website to learn more about us, our accommodation and availability.
We currently have one mid week break left in August (Monday 3rd to Friday 7th) with plenty of dates throughout September and October.
During these uncertain times, we are only asking for a £1 deposit to secure your dates with the balance due two weeks before your arrival date.
Click here to read more of our blogs.
Join us here to be the first to receive our blog and offers direct to your inbox.
How can we help? Contact us here if you have any questions.